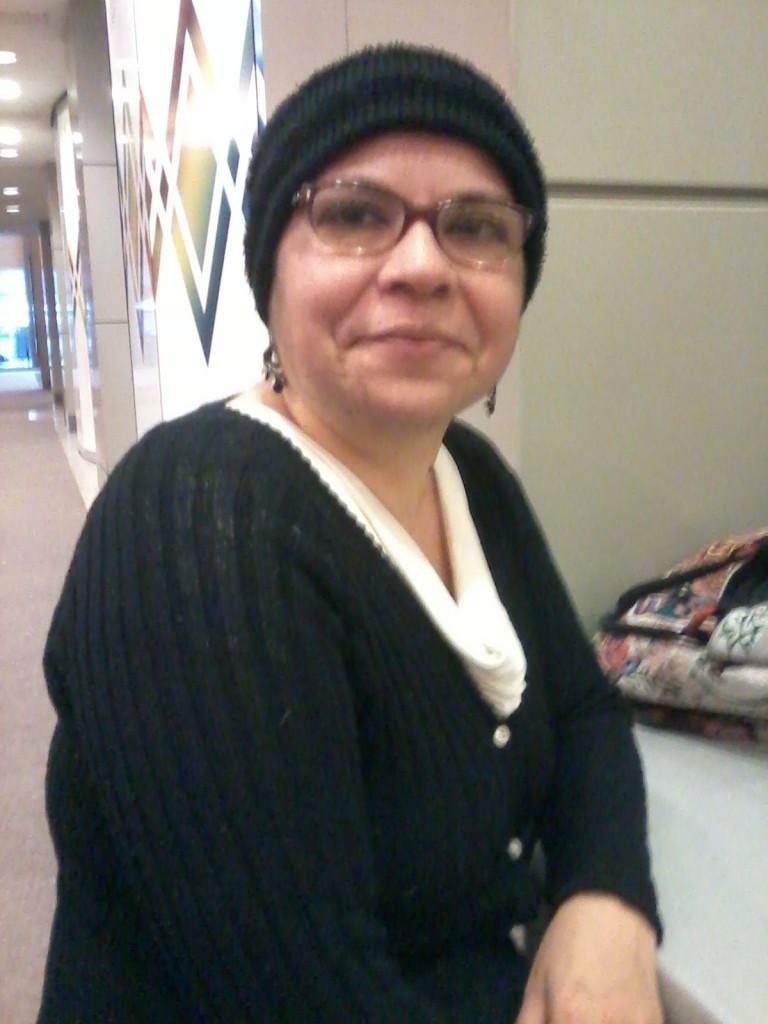 MONTREAL, December 6, 2013 — A Montreal woman who is currently undertaking chemotherapy for stage 3 ovarian cancer is facing deportation to Mexico this coming December 10, on International Human Rights Day.
Evelia Castrejon Santoyo, 47, a migrant from Mexico who has lived in Montreal for more than five years, has recently learned that the Canada Border Services Agency (CBSA) is insisting on deporting her, despite her life-threatening medical situation. She had chemotherapy this past Monday, December 2nd, and needs to receive more doses in the coming weeks.
In a letter written on October 30th, 2013, her attending physician, Suzanne Fortin, onco-gynecologist at the Maisonneuve-Rosemont Hospital, said: "In the case of the patient's deportation, I fear that she will not be able to receive the care [she needs] and that all efforts to save this human life be in vain."
In Mrs. Castrejon Santoyo's words: "I'm afraid that I'll die if they deport me to Mexico. Contrary to what CBSA claims, my treatment will be delayed, which will put my life in danger. I have absolutely nothing there, no job, no place to live, not even a cent to pay for food. I need to finish my treatment here without concern and surrounded by my loved ones who take care of me."
Marjolaine Boutin-Sweet, MP for Hochelaga, and Amir Khadir, MNA for Mercier, are among those publicly supporting Mrs. Castrejon Santoyo. "I call on the Minister of Immigration to show empathy and humanity", says Mr Khadir.
According to Romina Hernandez, from Carrefour d'aide aux nouveaux arrivants: "We demand that the Minister of Immigration Chris Alexander, the Minister of Public Security Steven Blaney, and the Federal Court intervene to regularize Mrs. Evelia Castrejon Santoyo's migratory status and allow her to stay in Canada on humanitarian grounds. We also demand that the Ministry of Immigration of Quebec, Diane de Courcy, puts pressure on the federal government to allow her to remain here."
In a case similar to this situation, Mrs. Ouacila Djemai, originally from Algeria, was given a stay of deportation on November 21, 2013, to finish her cancer treatments here in Montreal.
According to Anne-Marie Gallant of Solidarity Across Borders: "Mrs. Castrejon Santoyo has courageously faced one form of violence upon another in seeking justice and opportunity for herself and her family. Interrupting medical treatment constitutes yet another form of violence on her, this time by the CBSA."
– 30 –
Contact: Anne-Marie Gallant, Solidarity Across Borders (514) 527-8700