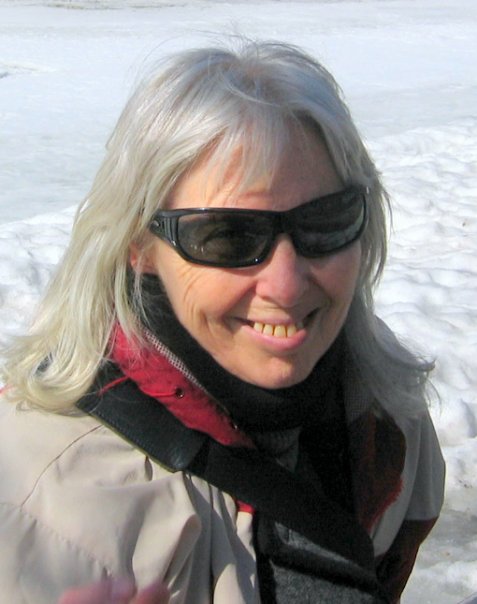 Dear friends — Two close friends of Anet Henrikso – Louise Lapointe and Louise Brownrigg – passed on sad news to me today: Anet died on Wednesday in Montreal at the age of 70 after a multi-year struggle with Alzheimer's disease.
Anet's friends want to make sure everyone knows about the upcoming commemoration of Anet's life, especially people on facebook and via e-mail, networks that her close friends aren't able to access easily. Please share this message with anyone who might have known Anet.
Here are the details of the commemoration:
Commemorative celebration of Anet Henrikso
Monday, January 26, 6pm-8pm
at Kane Fetterly Funeral Home
5301, boulevard Décarie (near Queen Mary)
métro Snowdon
map: https://goo.gl/maps/cFwhr
To remind ourselves about Anet, here are some details that Louise L and Louise B shared with me (as well as some of my own short recollections of Anet).
Anet was a warm, engaged, passionate human being. For many of us who knew Anet in the 1990s and early 2000s, we remember her as a committed and outspoken feminist and social justice activist. On the list of issues to which she committed time and energy, we can include anti-war organizing, immigrant justice, anti-uranium mining, Indigenous sovereignty and much more. When I moved to Montreal in the late 1990s, I knew Anet as a reliable and welcoming presence at demos and vigils and meetings. She actively participated in the No One Is Illegal March to Ottawa in 2005, and I remember her dancing at demos whenever we could pull off a good enough sound system.
Anet's friends wanted to convey just how much of warm-hearted and caring person that Anet was. Louise L speaks fondly of her "grand coeur", and just how personally she took injustice against others.
Anet was born in London, England 70 years ago, of Norwegian origin, and came to Canada when she was 14 years old. She was a Montrealer. She was a mother and grandmother and leaves her two daughters as well as four granddaughters.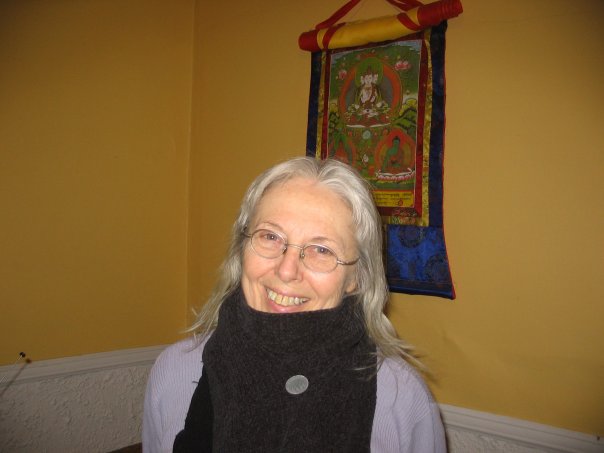 Sadly, in the past several years many of us who were not very close family or friends lost all contact with Anet as she struggled with Alzheimers.
For those of you on facebook, you are encouraged to share your recollections of Anet on her facebook wall, as requested by her friends. If any of you are Anet's facebook friends, I've been asked to send you this message pro-actively so that Anet's network of friends can be informed about this news, and the commemoration.
For those of receiving this information by e-mail, I'd encourage you to share your recollections in writing so that they can be collected, printed, and shared at the commemoration on Monday. You can send your recollections to solidaritesansfrontieres@gmail.com and your e-mails will be passed on to Louise L and Louise B.
Anet's friends are very sad today, but meeting with both of them today, they are also on a mission to honour Anet by reaching out to everyone who knew her. Watching Louise Brownrigg work the phones earlier this afternoon, I was reminded of Anet herself when she was working the phones to get people out to demos or meetings.
Anet's friends want to make sure  that despite many of us losing touch over the years, that we take the time to commemorate Anet, the beautiful, intelligent, kind, warm-hearted, feminist warrior.
— Jaggi Singh (January 22, 2015)