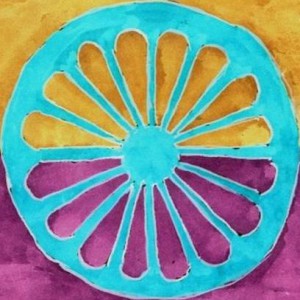 UPDATE: The Federal Court stepped in to stop the government from deporting Monika and her daughter. The stay will last until the end of the school year or end of judicial proceedings. It's not over, but a good victory for now.
!! URGENT !! Help block Monika and her daughter Alexa's deportation!
Ten years ago, Monika left Hungary at the age of 18 with her daughter Alexa* who was barely a few months old at the time, to build a new life in Montreal. Her entire family left Hungary because of anti-roma discrimination and the rise of neo-Nazi movements targeting them. Over the past decade, Monika has made many attempts to regularize her status in Canada, but her refugee and other applications were rejected due to poor legal representation and Canada's failure to recognize the situation of Roma people in Eastern Europe.
In the fall of 2018, Monika submitted a new application for permanent residence on humanitarian grounds. However, on March 13, 2019, the Canada Border Services Agency (CBSA) told the family they had to leave on March 27th – just two weeks later. They have not yet gotten a response on their humanitarian application. Monika asked if Alexa, who is now ten and does not speak Hungarian, could at least finish her school year, but the CBSA refused. Monika and Alexa are now facing deportation to Hungary on March 27th, where they have no family and have not lived for more than ten years.
The Hungarian context when Monika left in 2009 was characterized by an increasing amount of violence against the Roma people. Ten years after a series of killings of Roma by Neo-Nazi groups, the situation is far from safe. With the rise of neo-Nazi movements globally, hatred towards Roma people has only become more normalized.
* Name has been changed to protect her anonymity
Backgrounder: https://bit.ly/2Ye276L
Timeline: https://bit.ly/2WcIOsz
Two things you can do to help:
1) Write directly to Canada's Minister of Immigration, Ahmed Hussen (please do NOT copy Solidarity Across Borders on your message)
Ahmed.Hussen@parl.gc.ca
Use the model letter here, which you can use as is or edit as you wishé
2) Take part in the emergency vigil that will be held this Monday, March 25th at 11am, in front of the Holocaust Museum at 5151 Côte-Sainte-Catherine Road.
Please bring banners and other materials to make noise!