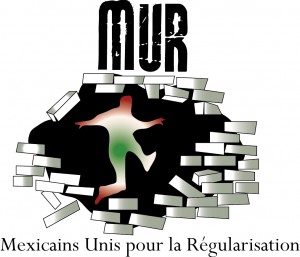 Mexicans United for Regularization are organizing a demonstration in order to come out of invisibility and to demand justice and dignity.
SATURDAY, FEBRUARY 25 at 1pm, at 200 boulevard René Lévesque ouest, Montréal
We are a group of Mexicans and allies struggling to obtain regularization of the immigration status of all Mexicans in Quebec. We demand a regularization program that is complete, continuous and open to all the people living in Quebec who do not have legal status (people without permanent residency or Canadian citizenship). Regularization programs have been called amnesties in other countries, but we prefer not to use this term because migrants don't need to be excused or pardon for making the perfectly legitimate and understandable decision to migrate to another part of the world, either for political, economic or other reasons.
Non status migrants and temporary workers are the most exploited in the labor market and generally within society. Their existence creates an unfair reality in the core of our communities where some people have access to certain rights and fundamental services such as education, healthcare and labour rights, and where others are excluded. People living without status can be easily exploited and have to live in constant fear of being deported. They must live in fear, anguish and isolation.
In recent years, 9 out of 10 refugee cases by Mexicans have been refused under the erroneous argument that we are "bogus refugees" and that we abuse of the "generosity" of the Canadian immigration system.