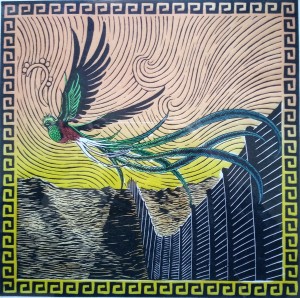 A new migrant prison is being built in Laval, right beside the old one. Far from ending detention, the state has responded to popular mobilizations against the imprisonment of migrants (including inspiring hunger-strikes by migrant detainees in Ontario) by pouring millions into creating a new, "prettier" place to imprison migrants, and new projects to control migrants outside prison (so-called alternatives to detention) such as biometrics and a voice recognition/gps cell phone system (a system which is already being piloted in Montreal!). At the same time, the government just announced the reintroduction of an annual deportation quota. Detention is key to Canada's ability to deport migrants and maintain the walls of a global system of apartheid.
We must and can stop the construction of this new migrant prison and these new forms of open-air imprisonment! Friends and allies of Solidarity Across Borders have been busy putting together the tools to do so. Please have a look at the excellent materials and information amassed at http://stopponslaprison.info.
HOW YOU CAN SUPPORT
– Download or order materials (stickers, flyers, etc) from the website stopponslaprison.info and help get them out in your neighbourhoods!
– Host an information session in your neighbourhood or organization about the new migrant prison and what our communities can do to stop it: get in touch via the website stopponslaprison.info
– ARTISTS: Help design a poster and brighten up our city with our beautiful refusal of all forms of imprisonment. Call out here: https://bit.ly/2EC69iv
NO BORDERS! NO PRISONS!
End detentions, end deportations, status for all! Let's build a solidarity city now!
+++