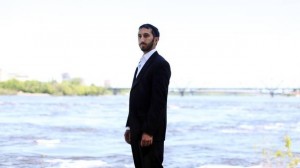 NATIONWIDE PHONE, FAX & EMAIL JAM for JUSTICE!
CALLING ALL ALLIES AND FRIENDS OF DEEPAN…
On WEDNESDAY, November 13th, 2013, join us in a nationwide phone, fax & email jam! Call on the Minister of Immigration Chris Alexander and MP Pierre Poilievre (Deepan's Parliamentary representative) to ACT now! 
On Friday, Nov. 1st, 2013, an IRB Judge ruled in favor of removing many of the strict conditions that had been imposed on Deepan over the past seven months. Despite this victory, Deepan's movements are still limited, and is still struggling with the reality of having been made "stateless" in his own homeland.
Tell this minister and MP not to let another day go by where this young man is trapped in stateless limbo! Both the minister and MP are well aware of Deepan's plight yet refuse to act to truly address his struggle. Let's make them hear us loud and clear!
Get all the details here: www. justicefordeepan. org/?p=754
Facebook event: www. facebook. com /events/385367174930130/