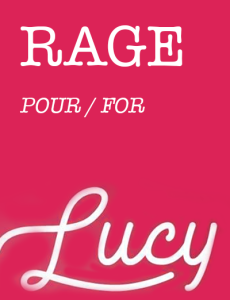 Protest at the Laval Migrant Prison. Children welcome!
Saturday, 13 April 2019, 11am-3pm
metro Henri-Bourassa
https://www.facebook.com/events/623633321409268/
Gather at Henri Bourassa Metro at 11 to take the bus together. We plan to return to Henri Bourassa metro no later than 3pm. RSVP to save a seat on the bus: solidaritesansfrontieres@gmail.com.
If you are driving directly to the detention centre (400 Montée Saint-François, Laval), the protest starts at noon.
On 13 April 2018, while her friends were gathered in front of the so-called detention centre in an attempt to block her deportation, Lucy was marched under CBSA and police guard out the back and through several fences, put into a waiting car and driven to the airport. Lucy spent 24 nights in the migrant prison before she was deported.
A year later, we still feel rage at the violence used against our friend and neighbour, at the fact that she was torn from us, and the fact that this is continuing to happen to so many other people.
Join us in a protest outside the detention centre to express our rage at racist and colonial prisons used to cage Lucy and other friends and neighbours. Together, we will deliver a message of solidarity to people currently inside, and mark our outrage that the state is investing an additional 130$ million in its system to detain and deport migrants and their families.