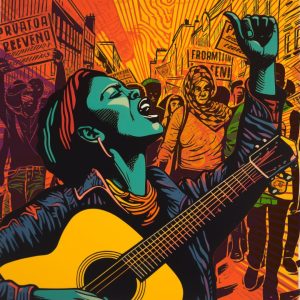 Outdoor Concert and March
Saturday May 6 at noon
Place de la Gare-Jean-Talon (next to Parc metro)
If you support the cause of non-status migrants, join us; together we will get there! Please pass on to ten people you know and ask each of them to pass on to ten they know.
Children welcome! Followed by a potluck picnic! Let us know if you need help participating, we will try our best to make this an accessible and safe place for everyone!
featuring:
Mouss, new Rap revelation in Quebec;
Stella Adjoké, multidisciplinary artist;
Jeet Ram, traditional Dhol player;
Richardson Charles Alida, refugee from Haiti, friend of late Fritznel Richard and singer;
Prince du Congo, artist influenced by reggae, R&B, and soukous Africains, accompanied by Ma Bobi (Corinne Bolamba), non-status for more than two decades and still standing strong;
Los mosca, Mexican band;
Fanfare d'occasion.
Join Solidarity Across Borders in a boisterous springtime protest in Trudeau's home riding to demand that the government immediately put a stop to deportations and detentions, open a regularization programme which gives permanent residence to all undocumented migrants, without exception or discrimination, and give permanent status to all low-waged temporary workers on arrival and cancel the Safe Third Country Agreement.
The long delay in the regularization program promised in 2021, the continuation of deportations and detentions, and the closure of several borders including the Canadian-US border, are pushing people to despair and to take even greater risks. Yet more people will die trying to find a better life.
In the context of multiple global crises, migrants are being scapegoated in Quebec and Canada. But, we did not cause the housing crisis, the health system crisis, the affordability crisis, the climate crisis, nor the crises in our home countries which pushed us to migrate…. On the contrary, we are among the most hard-hit by these crises. We call on everyone on the frontlines of these crises to join hands and fight together for a more just world, where all of our lives count equally.
Canada's immigration system systematically privileges white and wealthy people and routinely denies entry or permanent status to low-wage, often racialized workers from colonized countries. As long as this system stands, more and more people will take risks to cross the borders closed to them and will join the ranks of undocumented migrants in Canada.