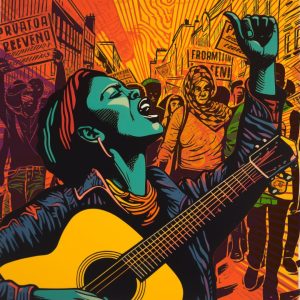 As the situation worsens for the working class across Canada, the crisis is becoming acute for undocumented migrants: rent for decent housing is beyond reach; food, transport and medication are too expensive; even low-wage, bad-condition jobs are hard to find; healthcare, daycare, and all forms of social assistance remain inaccessible.
Take action in solidarity: see below.

In this context, the long delay in the regularisation program mandated in 2021, the continuation of deportations and detentions, and the closure of the Canadian-US border to migrants, are pushing people into crisis.
On Saturday, May 6th undocumented migrants and supporters in Montreal held an inspiring Concert and March for Status in Trudeau's home riding – where many undocumented migrants live and work; along with their families, friends, neighbours and colleagues who voted for Mr. Trudeau.
Watch concert here. Beautiful photos here & here. City TV coverage here.
Please support their courage by writing, calling or visiting all Federal Cabinet Ministers in Quebec to ask them to support an uncapped regularisation program which gives permanent resident status (not just a work permit) to all undocumented migrants without any exception or discrimination and to immediately put an end to deportations and detentions.