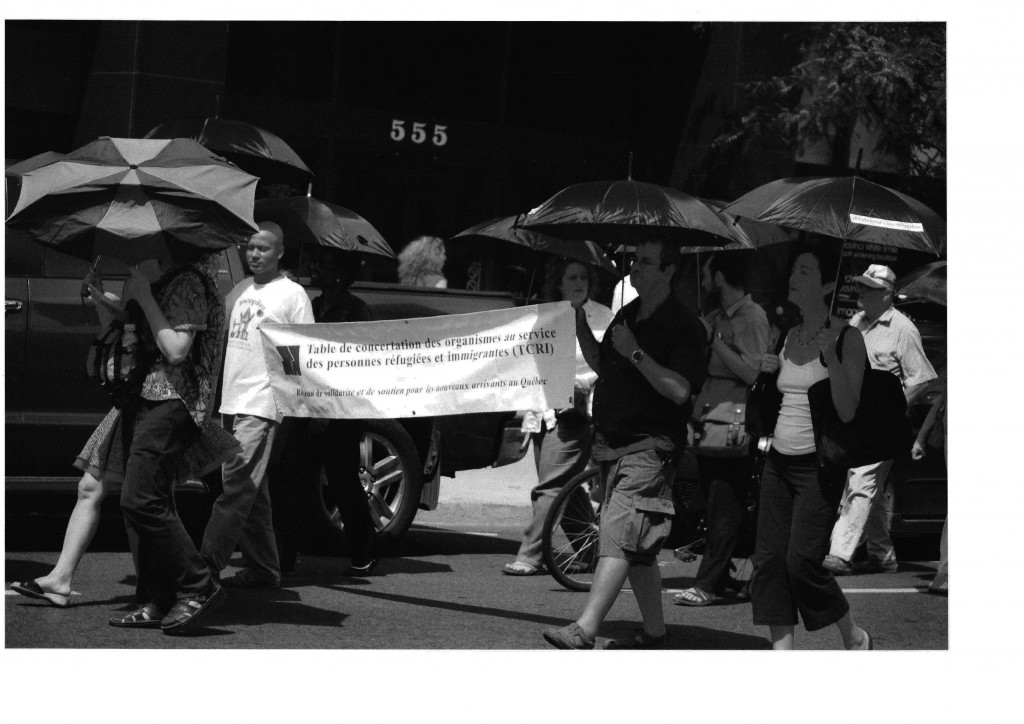 For immediate release
"This is not human" : Activist for migrant rights faces deportation tomorrow despite risk to his life
MONTREAL, April 15 2014 – A Montreal man is facing deportation to South Korea early tomorrow morning, a country where he is at risk of imminent danger including threats of death, because of his involvement in struggles for migrant workers' rights. Mr. Cho Duri has seen his rights violated as a migrant worker in both Canada and South Korea, and in both contexts has spoken out against it. A request for a stay of removal was denied by the federal court on April 8, 2014.
Mr. Duri came to Montreal in April 2009 seeking asylum from violence and threats to his life that he faced in South Korea, but his refugee claim was refused in May 2009. As a migrant worker in South Korea, Mr. Duri faced well-documented racism and hostility because of his Bangladeshi origin. When he got involved in the Migrant Workers House and the Migrant Workers Welfare Society of South Korea as a vocal advocate for migrant rights he was targeted by the government and the community business association, and threatened with arrest and death.
"The South Korean national security force is looking to arrest me, and my former employer is looking to kill me," said Mr. Duri, "I'm really scared. This deportation order means death for me."
Despite a 2010 Federal Court ruling that his refused Pre-Removal Risk Assessment needed to be re-determined, it was again refused on October 31, 2013 on the basis that Mr. Duri could access state protection in South Korea. This coincided with Conservative government reforms in Canada that created a two-tier refugee determination system and a designated list of "safe" countries, to which South Korea was added in May 2013.
Yet many human rights organizations including Amnesty International have been extremely critical of South Korea's treatment of migrant workers. In 2009 and 2011 they issued reports that documented the abuse and exploitation of migrant workers, and particularly migrant trade union leaders, in South Korea.
Mr. Cho Duri's struggle is taking place in the context of increasingly repressive immigration reforms within Canada. One year after the implementation of Bill C-31, the number of refugee claims filed has plummeted by 50 per cent, while the acceptance reached a historic low of 33 per cent by the first half of 2013. During this time, approximately 14,000 migrants were deported and 9,000 were detained, among them 290 children.
"Canada advertises itself as a country for human rights, but it's really not human the way they treat people. Harper cut benefits like healthcare to all refugees and used this money to buy military planes to kill people. This is not human and this is not fair."
-30-
Contact:
Mostafa Henaway, Immigrant Worker's Centre, 514-659-0106
Solidarity Across Borders, solidaritesansfroniteres@gmail.com