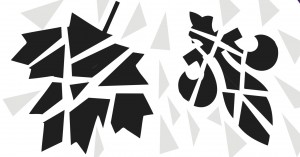 We at Solidarity Across Borders once again express our unequivocal solidarity with the people of the Wet'suwet'en nation in their continued resistance to colonial incursions into their territory, as well as with the many other Indigenous nations who have blockaded tracks, roads, and bridges throughout Turtle Island. Based in Tio'tià:ke, our struggles take place on unceded Kanien'kehá:ka territory; we thus extend our gratitude and support to land defenders in Kahnawà:ke, Kanehsatà:ke, and Tyendinaga. We recognize that 30 years have passed since the siege at Kahnesatà:ke (so-called 'Oka Crisis'), and that this is a fight they have been leading for decades. In urgency, we join the call for action in the face of the violent interventions being carried out by the RCMP against all land defenders and water protectors in Wet'suwet'en, across Turtle Island and around the world.
The Coastal GasLink (TransCanada) project and its handling are another example of the ongoing settler-colonial violence enacted by the Canadian state and enforced by its politicians and its police. This state's very existence is based on the ongoing theft of Indigenous land and attempted genocide against Indigenous peoples, and its reliance on cheap migrant labour kept exploitable by colonial borders and a racist immigration system.  
We believe that the struggle against borders and for justice and dignity for migrants and refugees is inextricably linked to those for Indigenous sovereignty and self-determination, within and beyond the borders of Canada. The structures of power that dispossess and displace Indigenous peoples from their territories here are the same that construct the global system of apartheid that forces millions to migrate away from war and poverty around the world today. 
These days, the government has repeatedly claimed to have made "every attempt at dialogue" to avoid the escalation of this conflict. Yet its empty words are belied by raids and arrests carried out by militarized police at Tyendinaga, in Wet'suwet'en and Gitxsan territories, and against Indigenous youth and their supporters in blockade and occupation actions across so-called Canada. Trudeau, Horgan, and here in Tio'tià:ke (Montreal), François Legault, allege to have authorized these actions in the name of an "economy" held hostage and a "rule of law" that must be upheld. As a network of migrants and their allies, we know all too well that these concepts originate from and are founded in Canada's ongoing white supremacist nation-building project, whose final aim remains to disappear all those that resist it.
The only solution is organized resistance on the ground. For years the Wet'suwet'en land defenders have been holding the front line in this crucial struggle against colonial capitalism and ecological destruction. Now as always, it is imperative that we support their fight as we struggle together for a world free from colonial borders and racist oppression. 
The demands of the Wet'suwet'en, and of the Indigenous nations supporting them, are clear. They have outlined a road to peaceful negotiations now that CGL has been found in violation of its environmental responsibilities, and has been served an eviction notice by Wet'suwet'en Hereditary Chiefs. We add our voices to the chorus: RCMP out of Wet'suwet'en territory! Respect Indigenous sovereignty and self-determination!