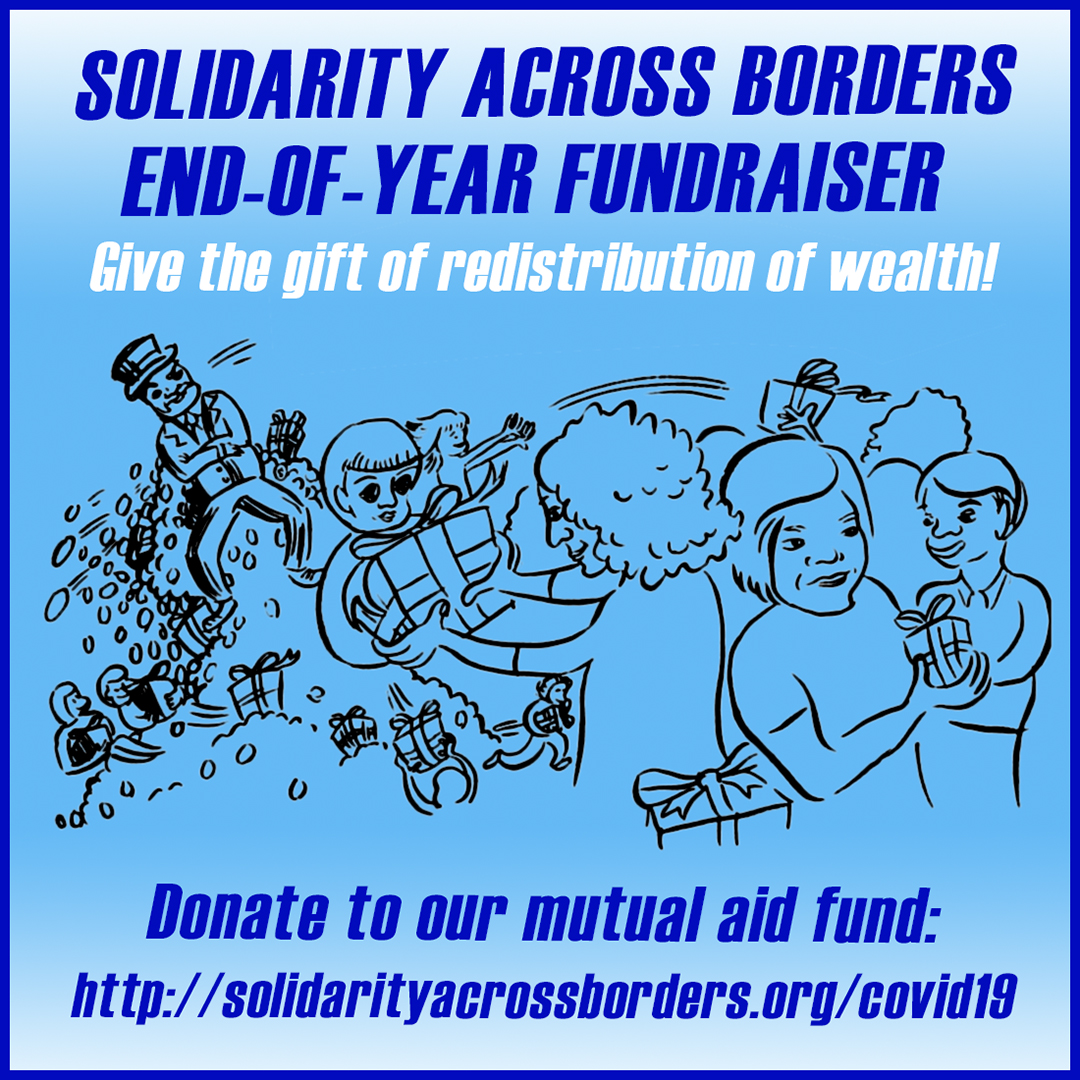 2020 is quickly coming to a close and many of us are reflecting on what has helped us make it through this long, tumultuous and often terrifying year. We have been able to find strength in community and in shared struggle, in our networks of support for one another and in taking to the streets alongside thousands of others to demand #StatusForAll. We know this will only grow in the year to come.
We want to express our utmost gratitude for the tremendous support we have received this year, and to the hundreds of individuals who have made donations to our mutual aid fund. Thanks to your generosity and a handful of organizational grants, we have successfully raised over $250,000 since the beginning of the pandemic and every penny of it has gone directly to supporting non-status members of our community meet their basic needs. We also want to express our rage that this fundraising work is necessary.
The pandemic has pushed people living without permanent immigration status into an even more precarious position, with severely limited access to safe work, exclusion from government relief programs, and with the threat of deportation looming. As we continue to fight for #StatusForAll and for a more just world, we are continuing our fundraising and financial redistribution efforts, to help ensure that our non-status neighbours, friends, and comrades are able to stay safe, and as a small movement towards reparation for the injustice they face.
Can you continue to support us in providing direct mutual aid to our non-status community members?
Make a one-time donation or become a monthly donor:
• Online / By PayPal: click the button to the right to donate through Pay Pal.
• Gofundme: https://www.gofundme.com/f/levee-de-fonds-pour-nos-voisins-sans-statut
• E-transfer: Send an e-transfer to solidaritesansfrontieres@gmail.com
• Cheque made out to "Solidarité sans frontières" / cash that can be mailed to:
Solidarity Across Borders
CP 65083 BP MOZART
MONTRÉAL, QC
H2S 2S0
To all who have supported our work this year, monetarily and otherwise, we thank you. Your overwhelming support is a powerful statement of solidarity with our work to build a world where we are all treated with dignity, regardless of status.