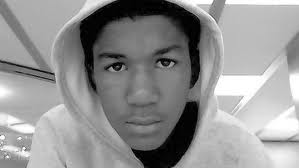 HOODIES UP: JUSTICE FOR TRAYVON
#HoodiesUpMTL
Organized by: Students of Colour Montreal/ÉtudiantEs RaciséEs de Montréal

Endorsed by Solidarité sans frontières, No One Is Illegal-Montréal, Justice for the Victims of Police Killings Coalition, QPIRG Concordia and others.
WEDNESDAY, JULY 17, 8pm
PHILLIPS SQUARE (Ste-Catherine and Union, métro McGill)
On Saturday, we were reminded once again that black lives are worthless in the American judicial system. Every time white supremacy wins out we must speak out for equality.
Lest we forget that Trayvon's death, and his murderer's acquittal, are symptomatic of a social and institutional complex of racism that exists throughout the world. To stand in solidarity with Trayvon is to stand in solidarity with all racially marginalized people in our society.
Wednesday. 8 pm. Square Phillips. Bring hoodies, signs, solidarity, and anger.
NO JUSTICE NO PEACE. TAKE COURTS TO THE STREET.
If you would like to speak at the vigil- message the organizers.
Please bring your own candles. We will have some to share, but not enough for everyone.
This event is child-friendly! Bring your kids!
There will be whisper translation available, as well as active listening zones if anyone is triggered.
If you will be breaking fast, please bring a water bottle and empty tupperware container. Food priority will go to those who are fasting. A prayer space will also be designated.
SEQUENCE OF EVENTS:
Didier Berry- filmmaker , activist and victim of police brutality.
Robyn Maynard- writer, co-host of No One Is Illegal Radio, and community organizer committed to fighting against the daily indignities faced by peoples of colour
The Babae Collective- Babae is the Tagalog word for Woman. The collective is based in Montreal and is comprised of feminist artists, students, healers, sisters and mothers, led by working women of colour, building sisterhood and fighting against patriarchy, imperialism, colonialism, capitalism and militarism.
Members of the Kalmunity Vibe Collective- musical adaptation of live poetry
These speakers/performers will be followed by an open mike period, during which we urge anyone who wishes to to come on stage and express their feelings about Trayvon, racism in Canada, the United States, and the world.