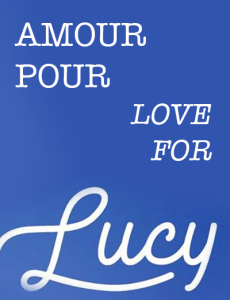 An Evening of Creating Art (with dinner and presentations)
Wednesday, 20 March 2019, 6 – 9pm
CEDA, 2515 rue Délisle (métro Lionel Groulx)
https://www.facebook.com/events/623054341453005/
* A full dinner will be served, and there will be art projects for kids!
* CEDA is wheelchair accessible via the rear parking lot (left of 2520 avenue Lionel-Groulx). The closest metro station, Lionel-Groulx, is equipped with an elevator.
On 20 March 2018, early in the morning, Lucy Francineth Granados was violently arrested at her home in Montreal's Villeray neighbourhood by four Canadian Border Services Agency (CBSA) officers. Two of her vertebrae were damaged, leaving her hand partially paralyzed to this day. Lucy had been living in Montreal since 2009 and had deep roots in our communities. She was also active in the Non Status Women's Collective and the Temporary Agency Workers' Association.
A year later, the love between Lucy and her community in Montreal is as strong as ever and every day messages are exchanged between Montreal and her home in Guatemala.
Come join us to keep alive the fight to bring back Lucy, a neighbour and community member whose story is emblematic of so many undocumented community members from Latin America and other parts of the world ravaged by global capitalism.
We will have materials on hand to write messages to send to Lucy in Guatemala, expressing our love and showing that, despite the violence of colonial borders, she is still a dear member of our community.
We will also be creating artwork for April 13th and for the June 2019 march for a Solidarity City, as we continue to fight for a world where love prevails over borders and prisons and no one lives in fear of detention and deportation.