Côte-des-Neiges Solidarity Street Party in support of the Awan family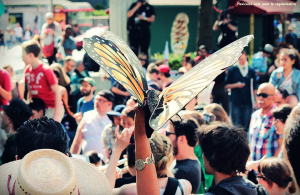 Food, music, speeches and more!
Thurday May 15th, noon to 2pm.   
Corner of Van Horne and Victoria (Plamondon metro, Van Horne exit).
Family friendly! Rain or shine!
In the face of one Côte-des-Neiges family's struggle to remain together in Montreal, we are holding a metro action in celebration of the vibrant and tenacious people and organizations of Côte-Des-Neiges. Join us May 15th for food, music, speeches and more, connecting the CDN community while affirming support for the Awan family and celebrating their struggle!
Mrs. Khurshid Begum Awan is a Pakistani refugee currently living in sanctuary in a Montreal church in order to fight her deportation order and the serious health risks, targeted violence and separation from her family that retuning to Pakistan would bring. For over 8 months now Mrs. Awan has given up her freedom and lived exclusively behind church walls, under constant threat of being detained and deported. Mrs. Awan, her daughter Tahira and grandson Ali call Côte-des-Neiges home and struggle each day for a dignified life together.
Come out May 15th to meet your neighbors, and the groups working in your neighborhood, and take a stand against exclusionary government policies that seek to divide people from their loved ones and communities!