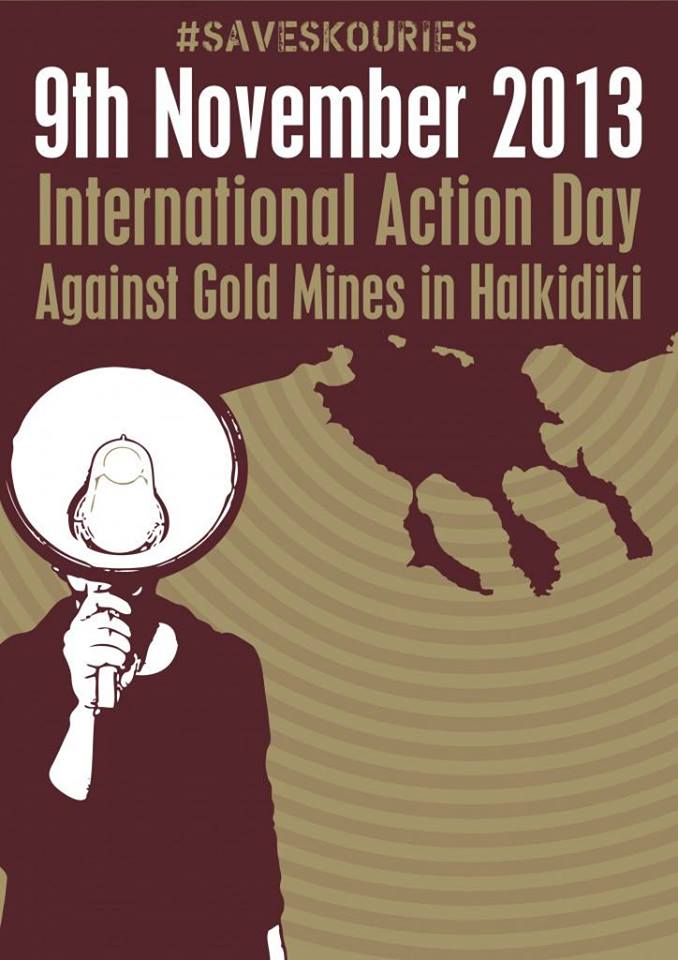 Aujourd'hui (samedi le 9 novembre) Solidarité sans frontières endosse et appui deux actions de solidarité à Montréal // Today (Saturday, November 9) Solidarity Across Borders is endorsing and supporting two solidarity actions in Montreal ::
* 10h: Grève générale illimité dans 11 librairies Renaud-Bray 
(200, René-Lévesque Ouest; carte: http://goo.gl/maps/r5R5M)
info: www.facebook.com/events/334365240038279
—–
Grève générale illimité dans 11 librairies Renaud-Bray
Plus de 250 employé-e-s sont en grève depuis le 2 novembre et sont sans convention collective.Les enjeux?
·    Stagnation des salaires
·    Protection des horaires
·    Défense et reconnaissance du métier de libraireÇa suffit !
Action de solidarité en soutient à la grève des syndiqué-e-s chez Renaud-Bray.Samedi 9 novembre 10h
Coin Fleury et Garnier
++++++++++
++++++++++
Journée internationale de solidarité avec Chalkidiki 
Un appel pour une Journée internationale de solidarité a été lancé par nos camarades à Chalkidiki, Grèce, qui luttent contre un projet d'exploitation minière par la compagnie canadienne Eldorado Gold.
"Nous sommes habitants de Chalcidique et solidaires de chaque côté de la Grèce. Il y a trois ans, nous sommes dans la rue et on lutte pour sauver notre pays. On ne revendique pas seulement nos droits mais notre vie, l'avenir de nous-mêmes et de nos enfants. Nous sommes solidaires à chaque personne qui se bat pour la vie, l'égalité, la liberté, la dignité. La criminalisation et la répression des luttes et des mouvements sociaux soutenant les droits fondamentaux, constituent les seules réactions d'un système qui est paniqué. Notre obligation est de protéger avec notre voix tous ceux qui résistent à l'abus de pouvoir. Nous croyons que tous ensemble, nous sommes plus forts. Le 9 Novembre, nous appelons manifestations simultanées, des événements, des actions partout dans le monde pour arrêter toute persécution et emprisonnement contre nous et pour cesser immédiatement l' exploitation de l'or en Chalcidique. Notre lutte se trouve à une étape cruciale. Maintenant, nous avons besoin de tous." Lisez le texte entier au lien suivant: https://static.saveskouries.org/Chalkidiki_fr.pdf
Samedi, le 9 novembre à 14h
Complexe Guy-Favreau
200, René-Lévesque Ouest
https://www.facebook.com/skouries
#saveskouries
—–
International Day of Solidarity with Chalkidiki
A callout for a Day of International Solidarity has been made by our friends in Chalkidiki, Greece, who are engaged in a popular resistance to a gold mining project by canadian mining company Eldorado Gold.
See their full callout [in French] at the following link: https://static.saveskouries.org/Chalkidiki_fr.pdf
Saturday, November 9th at 2pm
Complexe Guy-Favreau
200, René-Lévesque West
https://www.facebook.com/skouries
#saveskouries
+++++++++
Solidarité sans frontières: www.solidaritesansfrontieres.org
Solidarity Across Borders: www.solidarityacrossborders.org
Solidaridad sin fronteras: www.solidarityacrossborders.org/es
e-mail: solidaritesansfrontieres@gmail.com
facebook: www.facebook.com/CiteSansFrontieres
twitter: @SolidariteMTL
tél.: 438-933-7654
++++++++++