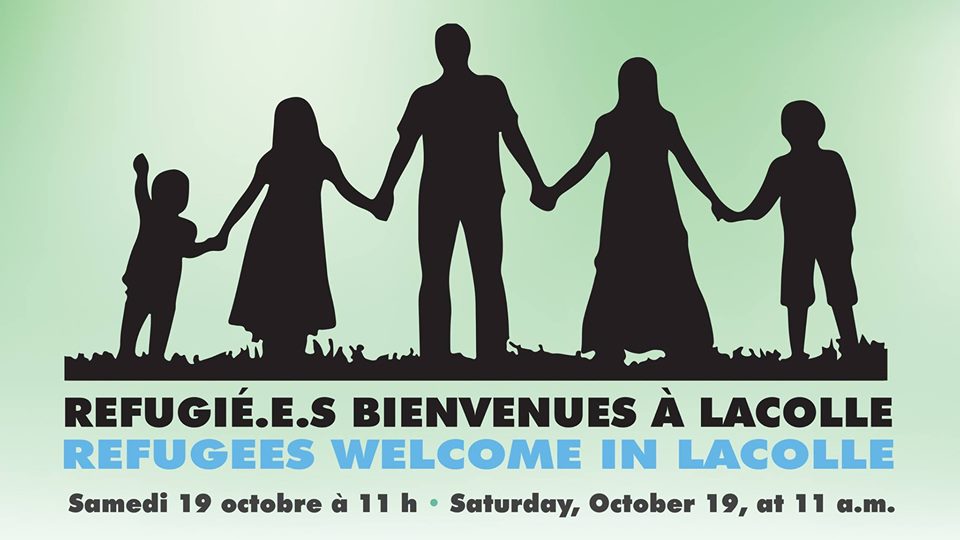 Demonstration in Lacolle
For freedom of movement and against far-right racism
Saturday, October 19, at 11 a.m.
Gather at the parking lot of the Chalet des Loisirs
7 rue du Moulin, Lacolle
Map: https://frama.link/lacolle_chalet
Facebook event: https://www.facebook.com/events/2463698413718675/
The far-right nationalist group G.S.P. (Groupe de securité patriotique; Patriotic Security Group), has called for another racist demonstration at the Lacolle US-Canadian border crossing. For more information on their last mobilization at the border, see this article: https://montreal-antifasciste.info/en/2019/08/30/dozens-of-so-called-quebec-patriots-join-forces-with-canadian-neo-nazis-and-ultra-nationalists-to-demonstrate-against-immigrants-in-lacolle/
We are calling for a large, festive demonstration in the nearby town of Lacolle, inviting both local residents, as well everyone else who believes that the freedom to move with dignity is a fundamental human right. We do not accept the oppressive violence of either the state or racists, both of which enforce colonial borders.
Buses will be leaving from Montreal at 9:30 a.m. Don't be late!
To reserve a spot on a bus, click here: https://framaforms.org/inscription-pour-prendre-lautobus-a-lacolle-le-19-octobre-pour-la-manif-ouvrez-la-frontiere-arretez
To offer a ride, or get more info, please contact oct19antiraciste@riseup.net
This demo is supported by Solidarity Across Borders but is not organized by us.