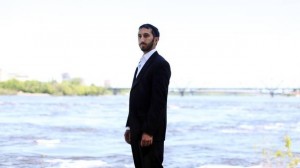 Call for Solidarity: Four Quick Actions for Migrant Justice
Deepan Budlakoti is an Ottawa-born man who is facing deportation to India, a country where he has never lived, has no family and is not even a citizen. The only thing stopping his deportation at this point is that India is refusing to issue a travel document for him. In the meantime, his life is in limbo: he can't work without a work permit, he is under a curfew and obliged to live with his parents, and has no access to basic social services.
Deepan's case exposes the injustice of the immigration system in an extreme way. Please take the following simple actions to show your solidarity with Deepan and opposition to this systemic injustice:
1. Add your name and/or the name of your organization to the Statement in Support of Deepan and against Double Punishment
2. If you are on facebook, like our facebook page
3. Please donate to Deepan's legal defense fund, so that he is able to access legal support to defend his rights and migrant rights
4. Please forward this message to your networks and encourage your friends to respond.
in solidarity,
Justice for Deepan support committee