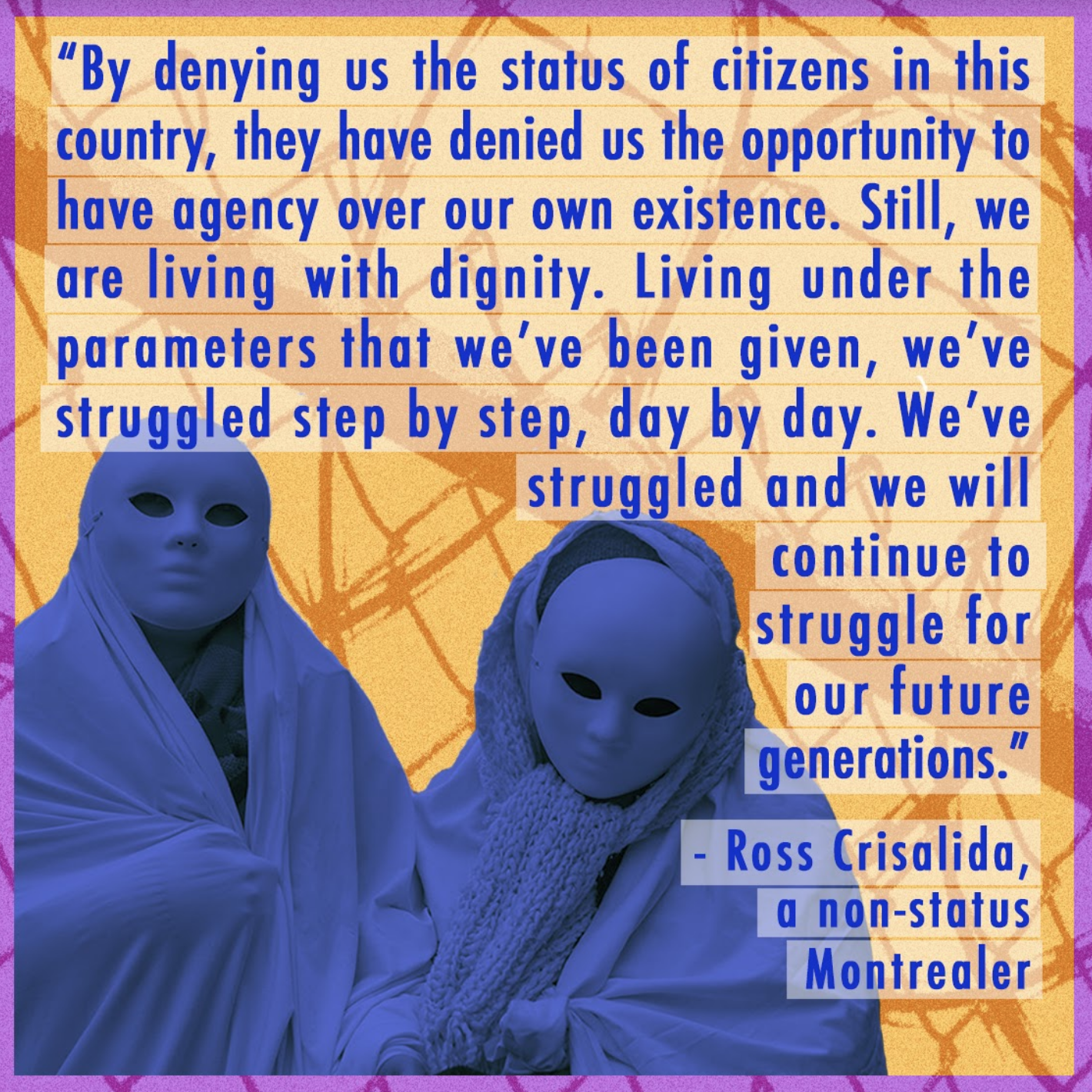 COVID-19 has dramatic consequences for the global economy and all of us will be impacted by this. But those who are put in structurally vulnerable positions will be hurt the most. Long before the pandemic, our neighbours with precarious status have been working in the lowest-paid jobs and in difficult conditions without any protection. It is not only a matter of being excluded from the protections that many of us share—like access to economic relief measures—but also of being exposed to the whims of predatory landlords and greedy bosses, who can unscrupulously take advantage of our non-status community members, even in a moment like this. While Solidarity Across Borders recognizes and insists that a Status For All is the only adequate and comprehensive response to these cruel forms of oppression and the suffering they cause, we also recognize that financial support is an effective way of keeping our community safe at this moment.
How to Donate
→ Gofundme: https://www.gofundme.com/f/levee-de-fonds-pour-nos-voisins-sans-statut
→ E-transfer: Send an e-transfer to solidaritesansfrontieres@gmail.com
→ Cheque made out to "Solidarité sans frontières" / cash that can be mailed to:
Solidarity Across Borders
CP 65083 BP MOZART
MONTRÉAL, QC
H2S 2S0
→ Online / By PayPal: click the button to the right to donate through Pay Pal.
Become a Monthly Donor Today
Since the crisis began, Solidarity Across Borders has distributed $80,000 to non-status community members in Montreal and Quebec. However, the crisis is not over: multiple requests for support continue to come in everyday and many of the families who needed support last month will also need it this month. And we are now almost out of funds to support them. We're urgently asking you to become a monthly donor and join the movement to support migrants and refugees in Montreal. A $20 monthly donation is a way to make this support sustainable for the long-term plus its only 1% of your CERB cheque.
To become a monthly donor, select the amount you are able to give on our right menu under "Make Monthly Donations." Then follow the instructions through PayPal. You can alternatively see with your bank about setting up automatic transfers to Solidarity Across Borders. If you have any questions about this, get in touch with us at 
solidaritesansfrontieres@gmail.com
.
How to Get Support and What Type of Support This Fund Offers
We hope this fund will help cover urgent costs such as:
Food
Rent
Cellphone bills
Medication
If you are a non-status migrant who needs support, please contact Solidarity Across Borders:
Email: solidaritesansfrontieres@gmail.com
Phone: 514-809-0773 (leave a message and someone will return your call)