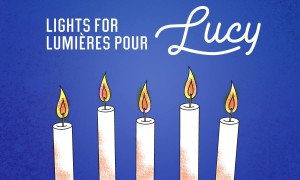 Gatherings will be held in different neighborhoods and cities on Tuesday, April 10th; see details of events below or at www.facebook.com/events/770584653136432 (the list will be updated frequently).
—> Join the event nearest you this Tuesday, April 10th! Bring your lanterns, flashlights, candles, signs, creative ideas and your neighbours.
—> Get in touch at solidaritesansfrontieres@gmail.com if you can help with one of the events above or if you can organize an event in your neighborhood or city.
—> See below for other things you can do this week.
Edmonton, details here: https://www.facebook.com/events/119660768886936/
Fredericton, details here: https://www.facebook.com/events/184090805550348/. Report back on Fredericton event here!
Montreal
Saint-Henri, Saint-Henri metro (inside), 8:30am
Rosemont – La Petite-Patrie, Beaubien metro, 3:30pm
Côte des neiges, Plamondon metro, Van Horne and Victoria, 5:30pm
Ville Émard, Monk metro, 6pm
Villeray, Jean Talon metro (in front of the Tour Jean Talon), 7:30pm
Verdun, de l'Église metro (Wellington), 7:30pm
Tatamagouche, details here
Toronto, S/E corner of Spadina and Bloor (Matt Cohen Park), 8pm
"There are no windows. I want to see the light. I want to breathe. I don't even know what my own name is any more."
Lucy Francineth Granados has been detained at the Laval Immigration Detention Centre since her violent arrest by the Canada Border Services Agency (CBSA) on March 20th. She is facing deportation on Friday, April 13th.
Lucy has made Montreal her home for the last nine years and has put down deep roots here. As a single mother, Lucy works hard to support her three children, providing for all their needs and being there for them every day, though forced to be physically separated from them. Like the tens of thousands of other undocumented people in Montreal, she works long hours for low pay and contributes in many ways to the community. Through her participation in community organizations such as the Non-Status Women's Collective and the Temporary Agency Workers Association, she has worked to make our society better.
Lucy's arrest continues to terrorize her. She has had recurring flashbacks of the four large CBSA officers who used excessive force to arrest her, injuring the tendon in her arm and leaving her neck and chest bruised. In detention, she has experienced loss of consciousness, elevated blood pressure and been brought for emergency care several times. In the hospital, her feet were shackled, two CBSA officers were placed outside her door, and she was denied calls and visits by all except her lawyer. Neither her lawyer nor her family were even informed of her hospitalizations.
As her friends and neighbours, as people who believe in the dignity of every human being, we are outraged by the routine violence with which this migrant woman is being treated; we are shocked by the casual indifference at every level of government, including by the Project Montreal city council, towards this member of our community. We do not accept, we refuse all rationalizations for detaining and deporting Lucy.
We demand Lucy be returned to our community immediately. We demand respect for her and all others in her situation. We demand that Public Safety Minister Ralph Goodale halt her deportation and Immigration Minister Ahmed Hussen fulfill his legal duty to accept her application for permanent residence on humanitarian and compassionate grounds. We denounce the violence and abuse of the CBSA, and demand an investigation into their treatment of Lucy Francineth Granados.
On Tuesday we will come together to:
– Tell Lucy that we remember her name, that we love and respect her as the friend, courageous mother, and caring neighbour that she is.
– Insist that her immigration status has nothing to do with her membership in our community, and that we reject the attempts of the CBSA to strip her of her humanity.
– Reject any structure of citizenship built on exclusion, and that motivates such attacks on our friends and neighbours.
– Demonstrate what community means to us and light up the city with Lucy's name, as we hold her in our hearts.
More information about Lucy's campaign can be found here: https://bit.ly/2GrwsZk
OTHER THINGS YOU CAN DO THIS WEEK
* If you are in Montreal, come join the Mothers' for Lucy Sit-in (every week day 8:30am to 4pm til Lucy is free): https://www.facebook.com/events/349239592149076/
* Visit your MP with a few friends: you can find a visit-your-MP kit (including letter to deliver, talking points, etc.) here: www.solidarityacrossborders.org/en/visit-your-mp-for-lucy
* Call or write Immigration Minister Ahmed Hussen (dial 613-995-0777, 613-954-1064 and 416-656-2526 or write to Ahmed.Hussen@parl.gc.ca and minister@cic.gc.ca) and Public Safety Minister Ralph Goodale (call 613-947-1153, 306-585-2202 and 613-991-2924, email ralph.goodale@parl.gc.ca and Hon.ralph.goodale@canada.ca) and ask them them to stay Lucy's deportation until her application for permanent residence on humanitarian grounds is decided.
* Pass this on to your friends to tell them about the campaign to Lucy; encourage them to help out because it could make the difference.
* Share a solidarity image with Lucy on social media using the hashtags #LetLucyStay and #LucyDoitRester and tag Montreal Mayor Valerie Plante, Immigration Minister Ahmed Hussen and Public Safety Minister Ralph Goodale.
On Twitter: @Val_Plante & @AhmedDHussen & @RalphGoodale
On Facebook: @MTL.ValeriePlante & @AhmedHussenLib & @ralphgoodale
Not One More Deportation. Let Lucy Stay.