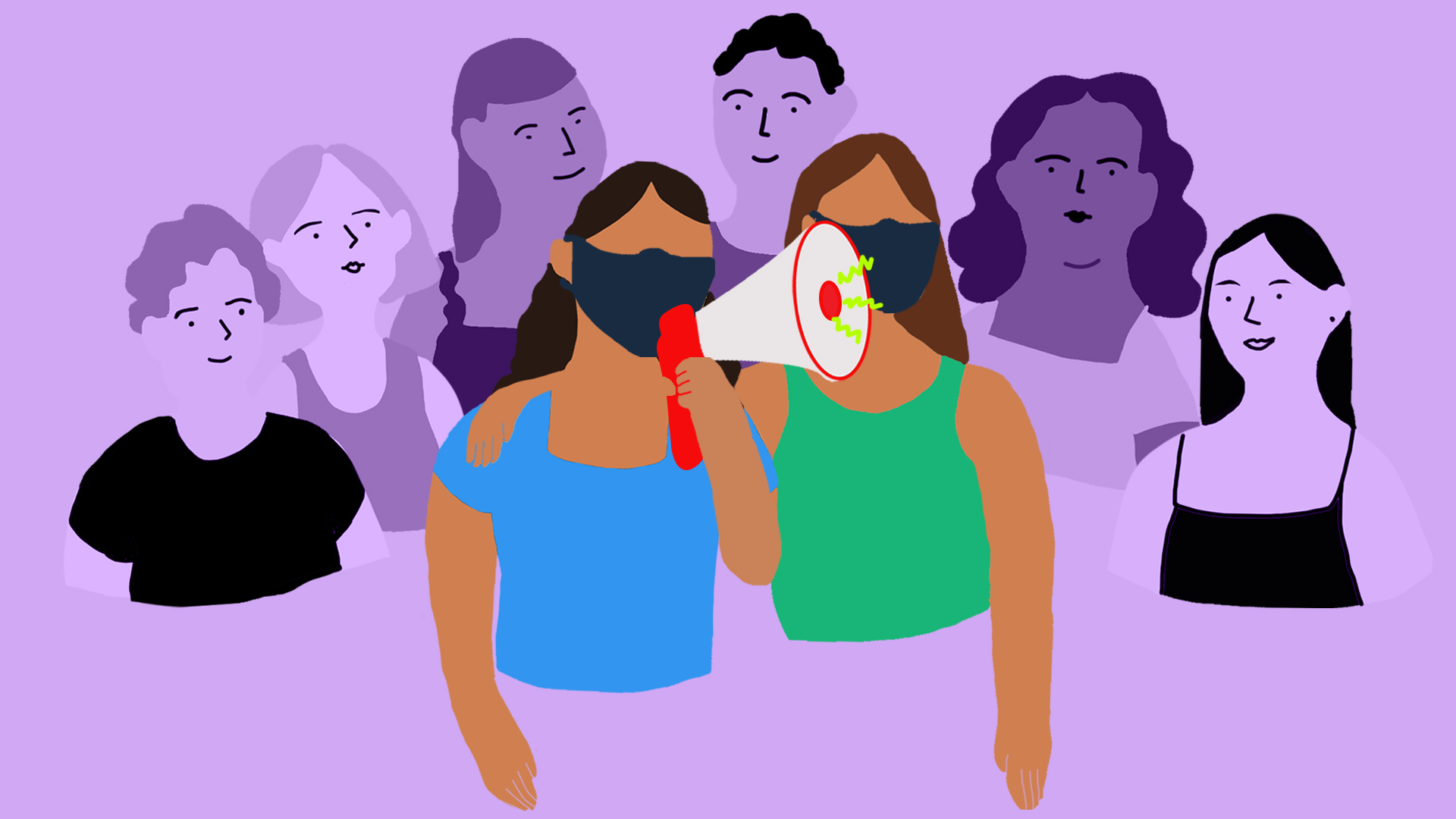 Maria is 21 years old, and she has been living in Canada without status since 2008– each year, struggling to enroll in public school. With courage and determination, however, Maria finished high school, and was accepted at a Canadian university to begin an undergraduate program this coming fall. Like many young people in her situation, who in the US are often referred to as Dreamers, Maria finds herself in an contradictory situation. She has been admitted to a university program that she and her mother, Guadaloupe, have no way to afford.
Maria's efforts to receive an education in Canada have been met with difficulties and pain at nearly every turn, but she has remained resilient and committed not only to finishing high school and continuing on to college, but also to caring for her family and to being an active member of her community. In October 2014, at the age of 15, Maria was present as her brother was arrested in a Montreal-area school. Daniel, an undocumented teenager, was turned over to border police. He was detained for a week at the Laval Immigration Detention Centre before being deported to Mexico. Since then, Maria and her mother, Guadaloupe, remained alone in Montreal, fighting for a better future for their whole family– while also carrying the weight of a divided family. In living through the deportation of a brother and a son while making a living in precarious conditions, Maria and Guadaloupe have found community and solidarity in joining grassroots struggles for migrant justice in Canada, and Maria has courageously continued her studies despite one setback after another. Over the years, Maria has found herself in the difficult situation of having to keep her immigration status from her peers while simultaneously advocating at an institutional level for her right to a free public education.
In the fall, Maria will finally have the chance to begin working towards an undergraduate degree, but this opportunity comes with the stress of having no access to government financial aid for students while already living in structurally vulnerable conditions. Over the last year, Maria has been helping take care of her mother, who is suffering from serious health problems after a series of health crises. The first of Guadaloupe's health crises was caused by a workplace accident where she was left with no recourse because of her status. And the second was a consequence of diabetes which was not properly treated for years, again, because of her status. Guadaloupe has not been able to work since her accident in December and Maria has only been able to find extremely part-time work because of the COVID-19 crisis. This has forced the family into an extremely precarious housing situation. Any additional money the family has been able to raise has been used on costly medical procedures for Guadaloupe as she is unable to access provincial medical insurance. These financial burdens weigh heavily on Maria and her mother, compounding the difficulty of paying for university without financial aid.
Today, we are reaching out to her community and asking for donations that will help cover Maria's first year of classes. She needs support to cover rent, tuition, books, and other living costs for her and her mother. Let's come together to support this family.
How to Donate
→ Gofundme: https://www.gofundme.com/f/support-marias-struggle-to-attend-university
→ E-transfer*: Send an e-transfer to solidaritesansfrontieres@gmail.com
→ Cheque made out to "Solidarité sans frontières" / cash that can be mailed to*:
Solidarity Across Borders
CP 65083 BP MOZART
MONTRÉAL, QC
H2S 2S0
→ Online / By PayPal*: click the button to the right to donate through Pay Pal.
*Please write "Maria" in the subject line