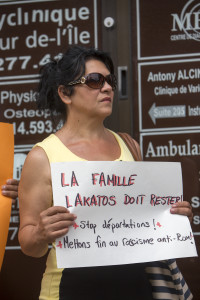 Gilda Lakatos, 17-years old, and her mother, Katalin, are still in Canada. They applied to renew the Temporary Residence Permit they were granted in May and they can legally remain in Canada until they receive a response on this renewal application. They are still waiting for a response on their humanitarian-grounds application for permanent status, filed ten months ago …
** An updated call for solidarity will come in the next few days, but in the meantime, please keep up the calls / letters to the Minister of Immigration and donations are still appreciated. Details here.
** Media coverage here.
** Background on Roma in Hungary here.